247PRO
2017-Present
When I first started at 247PRO, I helped redesigned their homepage and improved some UI along the way. I have also created transactional and marketing emails, social media pages, copy and content.
I am currently redesigning the software from the ground up which you can see here.
247PRO Homepage Redesign
2015
This was my first design project with the company. I helped redesign an outdated homepage with a new look that would draw in more users and increase sales. I also wrote the copy for the whole page.
Modobay
2016-2017
Aside from creating the UI, I created the homepage and help wrote the content that represents the message of the brand. I also created social media accounts, content, copy, flyers and email for marketing purposes.
Other duties include: real estate photography, using Matterport to scan million dollar homes, create flyers and websites for listings and worked with print vendors.
Modobay: Landing pages
Each additional landing page detailed features and services that Modobay offers.
Modobay: Initial homepage design
This was the original homepage design that was created in early 2016 before it was changed to the one above. I created all assets and wrote the copy for the page.
Modobay: modals, social media pages, Brochure designs
I created the company's social media pages and information modals. By the end of 2016, I help design an in-app brochure designer within the platform. I created a variety of brochure designs for users to pick from.
HaveItSign
2018
HaveItSign was a short term project where I help designed a document signing app. I did competitive research and designed the flow of the software. Most of the UI was taken from the 247PRO project. I also used Invision to demonstrate the user flow with the stakeholder. The project was outsourced to an offshore team.
Stars International Investment Corporation
2014-2015
During my time at Stars International, I was the production artist who was responsible for creating marketing collateral. With no prior background in design, this was my first time creating print work and working with print vendors. Other duties in this company included: market research, website redesign, social media marketing, product photography and retouching.

The company is no longer active.
CRM Dashboard
With experience in the construction industry, I created CRM dashboards that would fit the needs of contractors. Contractors dream of having the "perfect" software that fits their needs.
Hero Pages
I went to Vietnam and Japan and used local services for tourists. The websites I used were outdated so I redesigned the homepage.
Fujifilm Photo Receiver App
As a Fujifilm user, I recreated the photo receiver app that includes a photo gallery and the ability to share photos through the app.
Fujifilm Store App
I guess I'm being more of a fanboy. What if Fujifilm had its own store app? Well here ya go!
Sign in form
Created a simple sign in form with an earth tone palette.
Personal Projects
On my free time, I work on personal projects that strongly focuses on community. These projects are primarily based on social media platforms such as SoundCloud, YouTube, tumblr and Instagram. As I run my own social channels, this helped me understand SEO, analytics, social media marketing/networking and content creation. These projects allow me to take my own creative direction and it also allows me keep practicing tools of the trade like Adobe Creative Suite. Importantly, it will help me keep up with online trends as well as working with a community that I'm passionate in.
I Heart Alice
2016
Alice is a travel/fashion blogger from Berlin. We happened to be following each other on Instagram and decided to meet up in the early hours in San Francisco when she was visiting. I decided to dive into Photoshop and Indesign to create this editorial piece.
I Heart Alice
Travel & Lifestyle Blogger from Berlin.
iheartalice.com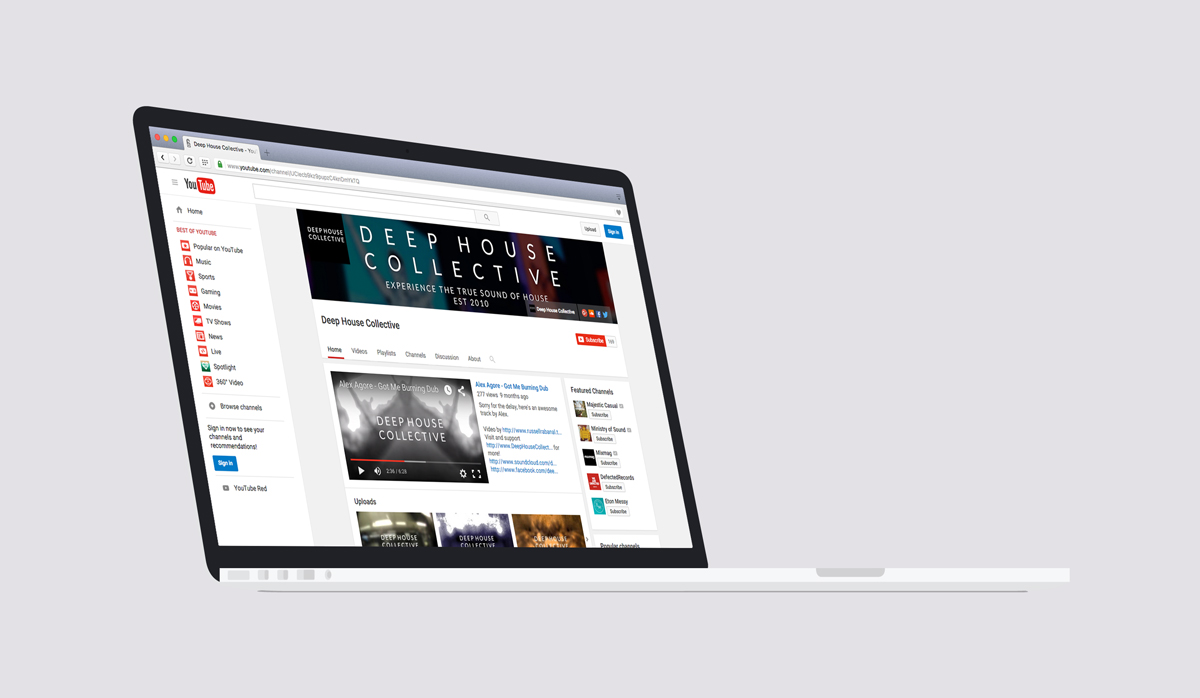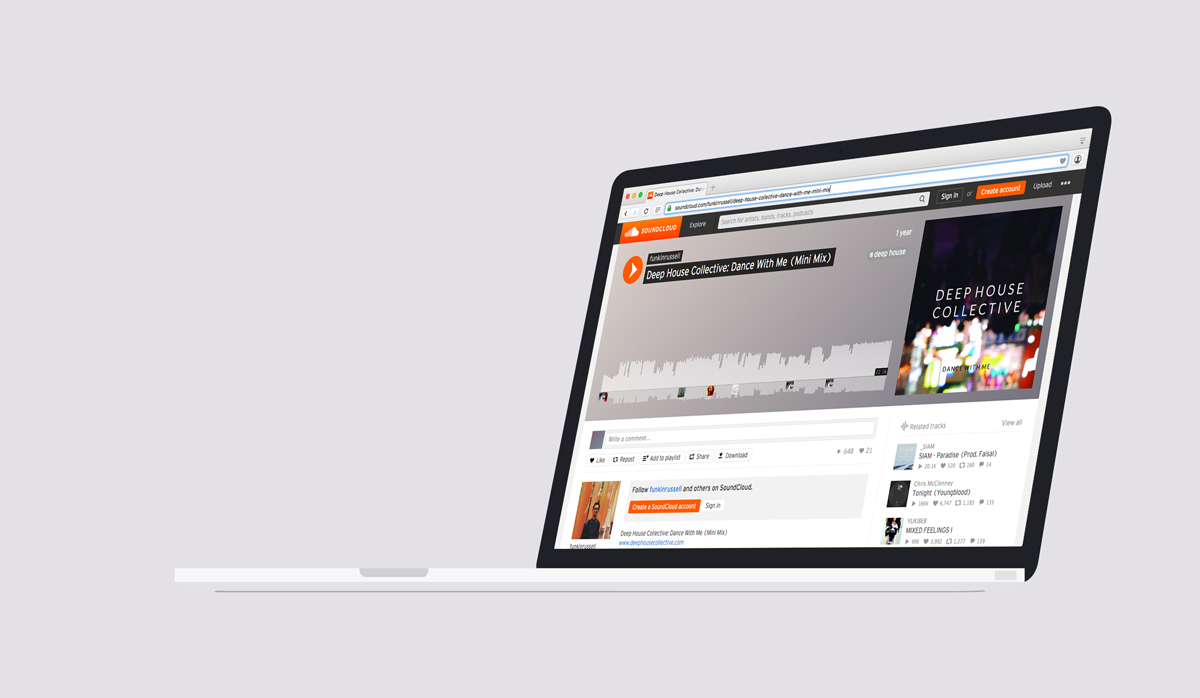 Deep House Collective
Founder and Curator
2010-Present
I created Deep House Collective in 2010 to put all my favorite tracks and dance videos in one place. I never thought people would discover it and since then it turned into an online curation platform that gained over 5K+ followers and 200+ on YouTube.
The page was built through tumblr's platform and I also created a YouTube channel and Soundcloud page.
Gouache Collective
Founder and Curator
2012-Present
Shortly after creating Deep House Collective, I created Gouache Collective in 2012 to target artists and illustrators who use this traditional medium. With the rise of art on tumblr's platform, Gouache Collective became the first page that showcased the latest gouache pieces from the art community on tumblr. It gathered over 2k+ followers and is still rising by the numbers.
The page was built through tumblr's platform.
Gouache Collective was featured on HongKiat.com as 20 Tumblr Blogs To Follow For Inspiration.
Visit Gouache Collective